What We Do
For over 30 years, ETS Inc. has been the peerless industry standard for advanced plastics consulting in both design and assembly. Whether providing...
+ Training and development to some of the biggest and most successful automotive, consumer electronics, home appliance, construction equipment, aviation, and medical device companies across the world
+ Expert witness testimonial and litigation support to multi-million dollar settlements regarding product failure and patent infringement
+ Specialized consulting for product development and marketing
...ETS Inc. has consistently provided top-tier technical support and business intelligence services in a cost-effective and actionable manner.
What People Are Saying About Our Training Seminars
"This is likely the most informative class I've ever taken."
Development Engineer - Mercedes-Benz US International
"Well done, very informative!"
Lead Design Engineer - General Motors
"All the case studies were very relevant."
IT Analyst - Tata Consultancy Services
"Impressed with instructor and his ability to give good, international examples of course topics."
Mechanical Engineer - Naval Air Warfare Center
"Interesting speaker. Very knowledgeable."
Manufacturing Development Engineer - Hewlett-Packard
"The information presented will change the way I design press/snap-fits. My overall feeling about the class is very useful not only for me but others as well."
Designer - Proctor & Gamble
Textbook
The centerpiece of Paul A. Tres' Designing Plastic Parts for Assembly and Automotive Plastics Part Design seminars is his best-selling book, Designing Plastic Parts for Assembly, now at its 9th edition.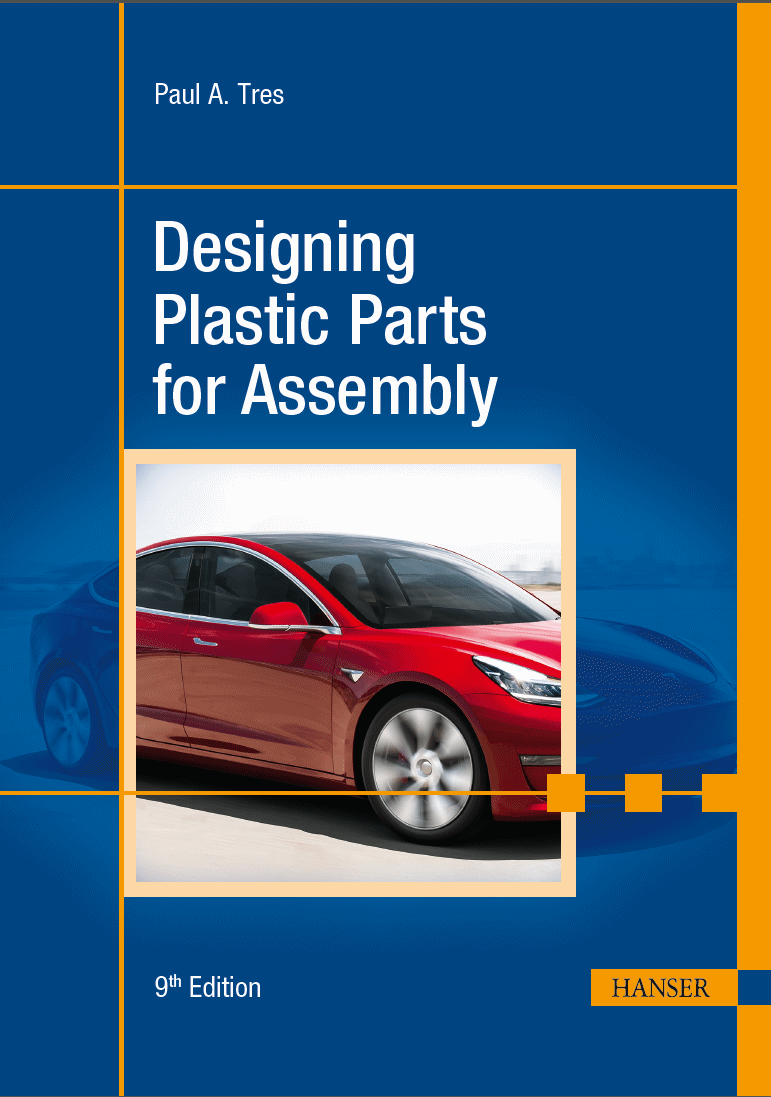 Click to read
+ An excerpt of the book on the publisher's website
+ Forewords + Prefaces to each of the book's nine editions
+ Preface to the Chinese edition.